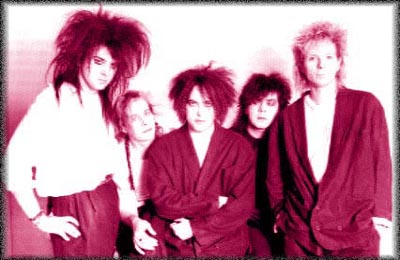 Discography of The Cure
Three Imaginary Boys (1979)
Boys Don't Cry (1979 usa only)
Seventeen Seconds (1980)
Faith (1981)
Pornography (1982)
Japanese Whispers (1983)
The Top (1984)
Concert (1984 live)
The Head On The Door (1985)
Standing On A Beach / Staring At The Sea (1986 singles)
Kiss Me Kiss Me Kiss Me (1987)
Disintegration (1989)
Entreat (1989 live)
Mixed Up (1990 remixes)
Wish (1992)
Show (1993 live)
Paris (1993 live)
Wild Mood Swings (1996)
Galore (1998)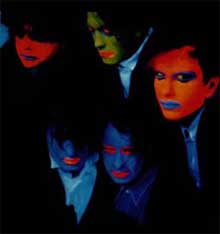 Links:
The official Cure Site put together by the band members themselves
The Twilight Garden (formerly known as the 96 Cure FAQ)
Ben Trott's Dressing Up page (tons of links and resources)
Chain of Flowers page. (Much information on the Swing Tour)
---
---
This Page was created by David Rapava
Tbilisi, Georgia. June 12, 1998
This page has been visited

times.